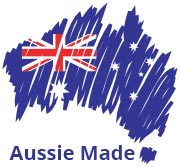 Our high-quality Aussie-Made Rectangular Olympic Professional  rectangle trampolines will out-perform and outlast any other. Suitable for families who do competition trampolining or families who just want a quality, sturdy, bouncy, long-lasting trampoline.  We manufacture our own 3 large Rectangle models,
– Pro Jumbo – frame size:  5.04 x 2.91m
-Olympic Std – frame size:  4.45 x 2.55 m
-The Skippy – frame size:  3.46 x 2.39 m
We have been making trampolines here at Topline for 50 years. You'll be hard pressed to buy better.
Showing all 3 results