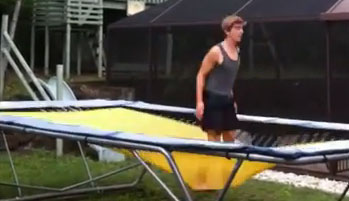 Australian Made Trampolines For Sale!
This video shows the trampolines with the best bounce factor.
We have a range of quality trampolines for sale including Inground Olympic and Rectangle Olympic in two sizes. As a leading Australian manufacturer, supplier and distributor of top quality Australian made trampolines, Topline understands the Aussie climate and lifestyle conditions which contribute to the wear of a trampoline. This enables us to offer trampolines which are designed to endure our home conditions nationwide.
Please choose the type you're interested in below – we have plenty of trampolines for sale!
If you have any questions or queries please contact our friendly team.
Due to high levels of demand for our great Aussie trampolines, we have a slight backlog in manufacturing at the moment