No Stock Left of Round Trampolines for 2019
Description

Replacement parts are an important factor to consider when you purchase a new trampoline. All round trampolines in Australia are imported, with only basic spare parts available. Our round trampolines have spare parts available with old fashioned, reliable, sales and service. As one of Australia's leading trampoline businesses, we've sell the best value imported round trampoline, with enclosure posts that go all the way to the ground and more legs for extra stability.
| Model | Frame Size(cm) | Mat (cm) | # of Legs | Springs | Body Weight Capacity |
| --- | --- | --- | --- | --- | --- |
| | | | | | |
| 10ft Trampoline Round | 304 x 65 | 267 | 4 | 64 | 90kg |
| 12ft Trampoline Round | 366 x 86 | 321 | 6 | 72 | 110kg |
| 14ft Trampoline Round | 427 x 89 | 382 | 6 | 96 | 110kg |
| | | | | | |
Black Jumping Mats
Made from Black Polymesh Material UV Treated (sometimes generically called USA mesh)
"Topline Star" Logo in centre of mat
8 rows of UV treated stitching
Galvanised Steel Tube
Main Frame Top Ring:

(10ft) 38mm diam tube x 1.5mm thick
(12, & 14ft) 42mm diam tube x 1.5mm thick

Enc. Poles – 28 mm diam x 1.2mm thick
Legs – 38 mm x 1.5mm thick
10ft size has 4 Sets of W Legs,
12ft, 14ft Sizes have 6 sets of W Legs
Enclosure Poles
Foam padded poles
Poles attached to the Legs by Clamps
Poles go ALL the way to the ground for extra stability

10ft size has 8 poles,
12ft size has 6 poles,
14 has 12 poles.
Springs (un-extended size)
7 Inch Springs (12,14 ft models), 5.5 inch ( 10ft models)
Spring Pads around the edge
Cover- UV Treated Green PVC
Inside – 11-20mm thick Foam (thickest part over frame)
Width of Pad 30cm wide (10, 12, 14ft)
Netting
Material used… PE Mesh
Zipper for Entry…next to pole
Also with 3 Safety Clips.
Instructions
Before use, it's very important that these instructions are read and fully understood.
Allow only one performer at a time on the trampoline. (two or more performers create additional risks of injury that may result from collisions, being bounced off the trampoline and unexpected responses from the trampoline mat).
Do not allow any bystanders / on-lookers to sit on (or lean against) the trampoline frame (whilst the trampoline is in use) or interfere with the performer using the trampoline.
Carry out a safety check on the trampoline and surrounding area to ensure that all components of the trampoline (- frame, springs, mat and padding) are in good repair and properly fitted. Also check there are no obstructions overhead, underneath or surrounding the trampoline, before use of trampoline is allowed.
Ensure the trampoline is free of any debris.
Use the trampoline only with mature, knowledgeable supervision.
Do not use the trampoline when under the influence of drugs or alcohol.
Remove heavy footwear – shoes, boots etc.
Remove all loose articles from your person (eg jewellery, spectacles, false teeth, coins etc.).
Climb on and off the trampoline. Do not bounce off the trampoline onto the ground.
Do not use the trampoline as a springboard to or from other objects.
Learn the fundamental bounces and body positions thoroughly before attempting any advanced manoeuvres.
Avoid bouncing too high or for too long. Maintain control at all times.
Focus your eyes on the trampoline.
Stop your bounce by flexing your knees as your feet come into contact with the mat surface.
Always bounce in the centre of the mat.
Avoid bouncing when tired.
Do not use the trampoline in wet or windy conditions.
Do not attempt or allow advanced manoeuvres (eg somersaults), without professional training, additional safety equipment and strict supervision.
Secure the trampoline against unauthorised and/or unsupervised access.
If you have any questions on trampolines, please don't hesitate to contact us.
Box Size
Topline 10ft Round Trampoline
Box 1 – Trampoline – 40kg – 1.25 x 0.59 x 0.25 meters
Box 2 – Enclosure – 23kg – 1.24 x 0.39 x 0.18 meters
Topline 12ft Round Trampoline
Box 1 – Trampoline – 54kg – 1.05 x 0.58 x 0.36 meters
Box 2 – Enclosure – 24kg – 1.33 x 0.39 x 0.16 meters
Topline 14ft Round Trampoline
Box 1 – Trampoline – 70kg – 1.22 x 0.58 x 0.38 meters
Box 2 – Enclosure – 35kg – 1.42 x 0.48 x 0.20 meters
Warranty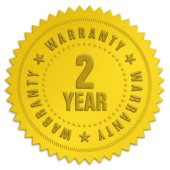 Choose our Topline Brand Trampoline – quality products with all replacement parts.
Keep in mind, parts availability is an important factor when choosing a brand of Trampoline because 99% of all brands are now imported with only basic backup parts available.
Topline Warranty
5 yrs on frames for our Aussie-made pro jumbo and Olympic rectangle
2 yrs on frames for all our round and the small 107 rectangle
2 years on black mats
2 years on yellow 2 string mat (current rubber-based).
2 years on marine carpet spring pads for the pro jumbo and Olympic rectangle
6 months on green PVC spring pads and enclosure netting
6 months on yellow 2 string mat (previous water-based)
3 months on blue pe spring pads.
Handy Hints
Remove the legs (one at a time) and drain any water that has accumulated. Whilst the leg is off, check for signs of rust. Action as above for rectangle trampolines.
Keeping your trampoline in the best condition will ensure its long life and maintain its performance. This section provides you with some of the helpful snippets of information that we have gathered over the years.
When your trampoline is not going to be used for a long period it is best stored out of the weather if possible.
If stored on its side (rectangle only), please ensure the trampoline is secure and cannot fall or be pulled down onto small children.
Your trampoline mat always has a use, when it has served its time on the trampoline, don't throw it away. It makes excellent weed matting in the garden, under your chip bark etc.
If it's not too hard to handle, your trampoline can be turned on its side (rectangle only) secured and used as a giant chalkboard.
With ply-board(s) placed on top, your trampoline becomes an excellent table for parties, BBQ's etc. (providing the kids don't mind of course).
Spring/frame pads not only help prevent injury but serve as a visual witness to identify the boundaries when bouncing. Usually, they are a bright definitive contrasting colour to the black mat and the surrounding ground colour.
Safety