In-ground trampolines look fantastic and also reduce the chance of the wind taking your trampoline on an unexpected flight.
Are you considering purchasing an in-ground trampoline? Before you go off and purchase your brand spanking new Topline in-ground trampoline there are a few things you need to know!
Our In-Ground Olympic Trampolines are Australian made right here on the Gold Coast. They are installed by mounting the trampoline frame onto a pre-built retaining wall. Therefore you are required to build your own pit with a very sturdy retaining wall.
Pit
The pit needs to be at least 1m deep, preferably with drainage at the bottom to prevent the hole filling up with water.
Retaining Wall
The retaining wall needs to be strong and well built as it will be taking all the stress. The trampoline frame will be bolted down onto the retaining wall, so it's important to ensure that the pit measurements are exact. Also, ensure that the top edge of the retaining wall is minimum 120mm wide to accommodate for the frame tube and lugs.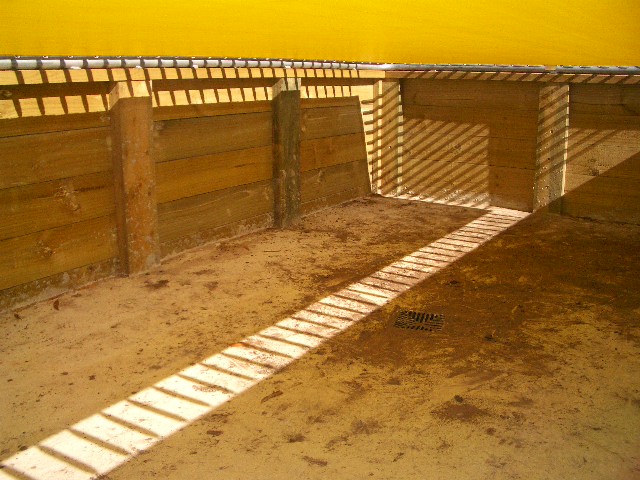 Contact your local builder or landscape gardener for quotes on building your pit and retaining wall. Please note that Topline Trampolines accepts no liability or responsibility for the incorrect manufacturing of the pit (hole). So please ensure your chosen builder or landscaper are fully equipped to do this job.
Contact our friendly team for more information on in-ground trampolines or head to our website.